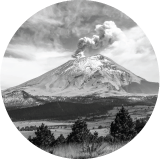 From a Jurassic Sea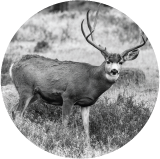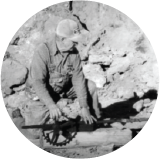 to the Discovery of Mineral-Rich Forages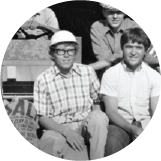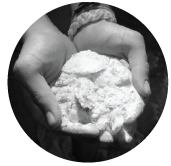 to a Modern Mine
From a Jurassic Sea
to the Discovery of Mineral-Rich Forages
to a Modern Mine
Who are we? We are farmers, lover's of nature, and believers in sustainability. The Bosshardt brothers, Larmar and Milo, established Redmond in 1956 with the conviction that "Nature Has It Right." We do not deviate from those foundational values.
Redmond's minerals are balanced and proportioned by nature. In every Redmond product there are 60+ naturally occurring minerals whose synergy optimizes soil health, animal health, and ultimately, human health.

provide a more complete nutrient profile with 60+ naturally occurring macro and micro nutrients

improve soil nutrient and water retention

grow a more nutrient-dense harvest
We care deeply about helping tip the balance back in favor of healthy soils. When we feed the soil with the things it needs, the biology in the soil wakes up and becomes a living, breathing thing with the capacity to grow nutrient-rich crops.
There are very few products out there that include the essential macro and micro nutrients soils need for long-term health. The minerals from our natural deposit feed the soil and replenish the minerals lost from decades of intense production.
Proper mineralization is vital to animal wellbeing, while a lack of minerals can lead to unhealthy weight and appearance, decreased vitality, and greater susceptibility to sickness and disease.
Animals crave our delicious mineral mixes so you can rest assured that your animals are getting the nutrition you are offering them. Redmond minerals use the simplicity of nature to nourish your animals and maintain mineral balance.
There is a vast difference is the quality of salts on the market today. Many salts contain anti-caking agents and even dextrose (sugar). Others have been heat processed and stripped of their natural trace minerals. Our sea salt, on the other hand, is unrefined and full of natural minerals and flavor - the way style was meant to be savored.
Use salt exactly as nature created it: nothing added, nothing taken away. Real Salt is preferred by chefs for its delicious, subtle flavor and recommended by experts because of the unrefined minerals. Have you ever wished for a secret ingredient that would make every dish you prepare taste its very best? Compared to typical sea salt, Real Salt has a much smoother flavor profile – a subtle, salty sweetness that naturally enhances the flavor of every bite. Real Salt doesn't make your food taste like salt, it enhances the flavors you already have.

great for pickling, preserving, and cooking

clean and simple no processing or fillers

enhance the flavor of your harvest