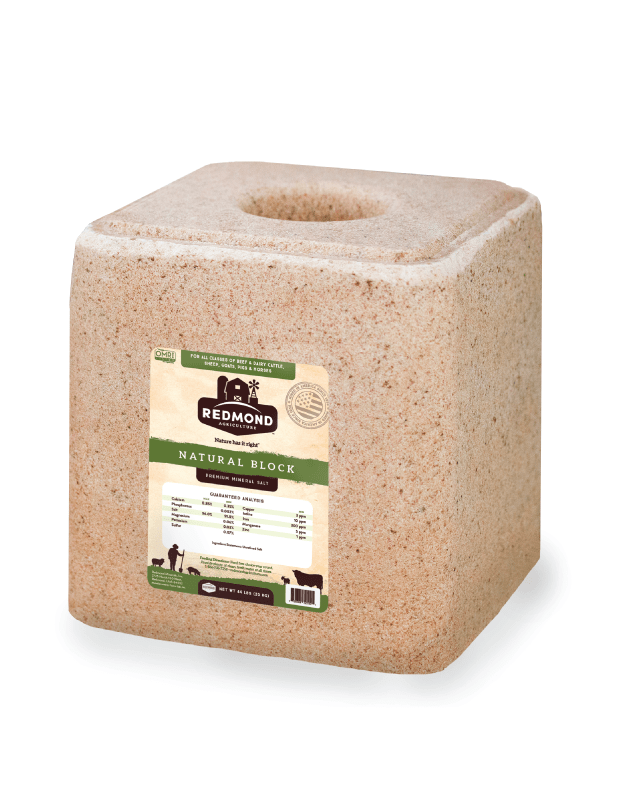 44 lb Natural Block
Redmond Natural Block is nature's perfect balance to nourish your livestock.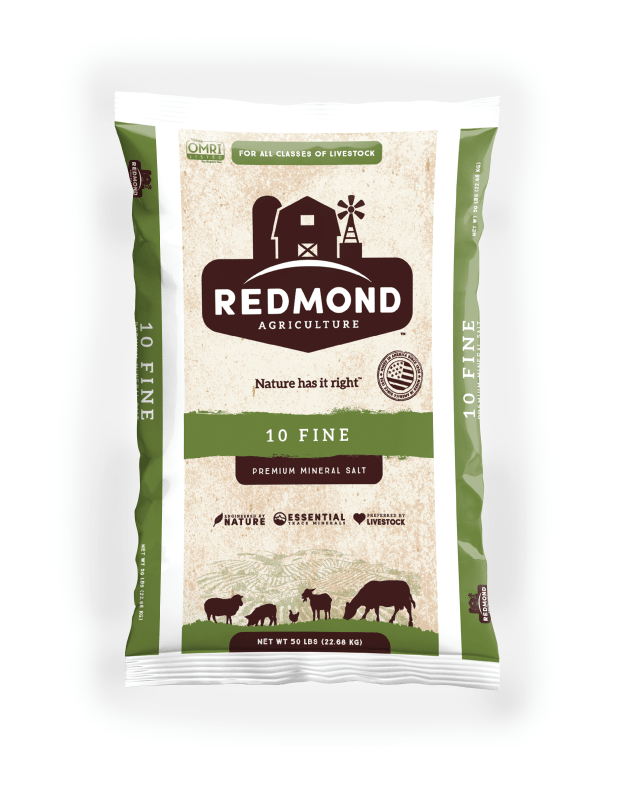 Fine 50 lb. Bag
Redmond 10 Fine is a premium sea salt with naturally occurring essential trace minerals including zinc, manganese, copper, iodine and more.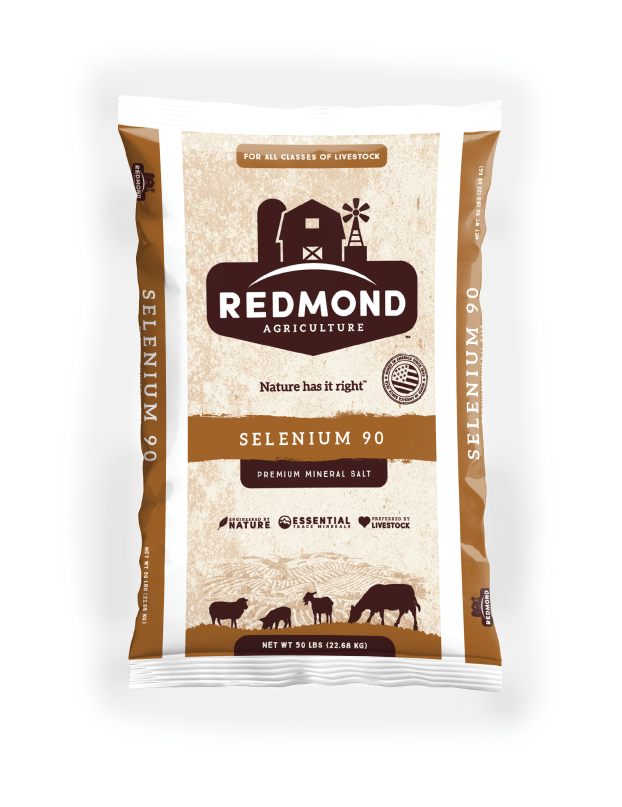 Selenium 90
Selenium 90 is also fortified with added selenium (90ppm), copper, manganese, cobalt, iodine and zinc.
Redmond Beef Program
Ranchers have been using Redmond salt and minerals with great success for 60 years. We provide simple, back-to-basics products that help cattle thrive and save you money.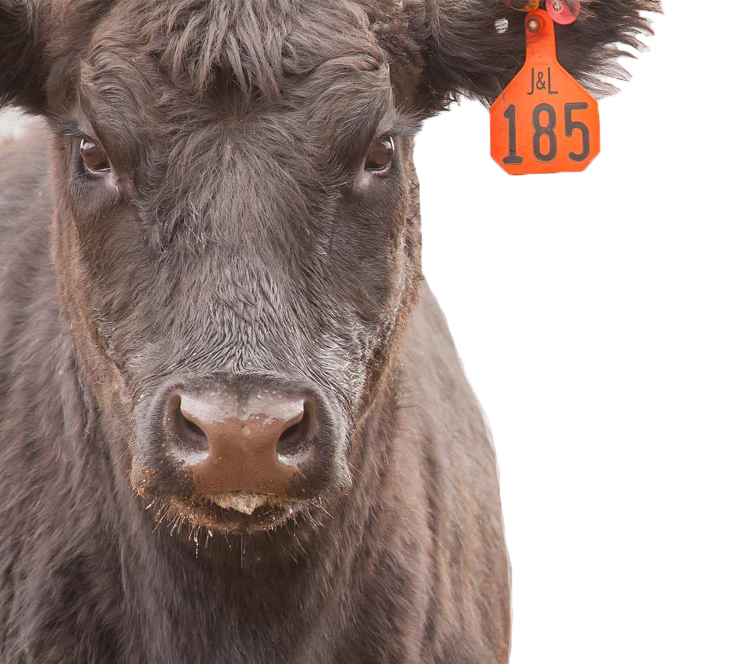 65 Natural TRACE MINERALS
NO CHEMICALS or additives
preferred BY Cattle
Why choose Redmond?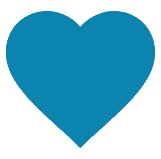 Preferred by beef cattle
It is most common to offer free-ranging beef cattle free-choice access to minerals. When given the choice, they choose Redmond Premium Mineral Salt over any other salt or mineral offered which significantly reduces the intake of all the other products. Realizing their ability to seek what they need, it becomes very clear how powerful these natural Redmond products are and they usually become the bulk of the mineral program. This is often to the producer's economic advantage as well.
Frequently asked questions
What makes Redmond Salt so unique?
This is one of the most mineral rich sea deposits in the world. There are over 60 naturally occurring elements in these products in the perfect balance and proportion, so this is not just refined sodium chloride.
What is Redmond Conditioner?
This is volcanic ash that fell into the sea water taking on those same properties. There are also over 60 naturally occurring elements in this, like the salt, but there is very little sodium and chloride. There are higher levels of all the other elements because of this.
Why should I feed Redmond Conditioner? Does it replace the salt?
Redmond Conditioner is the perfect companion for Redmond mineral salts, but is not a direct replacement. Because clay particles naturally attract and bind to other ions, the bentonite clay in Redmond Conditioner contains our expansive mineral profile of 60+ minerals, just not in the same quantities as our mineral salt mixes. Redmond Conditioner is an all natural toxin binder, and rumen buffer that can help protect your animals from toxins, increase their nutrient absorption, and maintain health gut pH balance. In fact, it buffers rumen just as well as sodium bicarbonate! Just follow the packaging instructions for each livestock species and mix in with feed rations and Redmond salts to get the most out of your mineral program.
Do I need to feed any other minerals if I feed Redmond products?
When given a choice, animals choose Redmond over any other salt or mineral program. Normally intake on any other mineral product is reduced significantly, especially if Redmond Conditioner is fed with the Redmond Salt. Depending on the soils and feed quality in the area, they may need a little extra of certain minerals. Leaving access to some kind of heavier mineral mix will show whether they need it or not. You can also use our products with added minerals like Selenium 90.
Can I feed Redmond along with my other minerals?
Yes. They will likely eat a lot less of the other minerals, however.
What they are saying about us
"Here at our feedlot, we use the Redmond Salt and the Redmond Conditioner all the way through from start to finish. We like what the Redmond Minerals do for the cattle. Our gains are good, but our yields are really great. In this business standard yields are 63 to 63.5%; we consistently get 64.5% or more all the time, and that increase is significant."
-Ed Kaup
"I had 87 fall heifers that had been on Kentucky 31 Fescue pasture that had been bred with bulls (no A.I.) and he had one open cow in all 87. In a second set of heifers, he had 1 open in 65. These cows get 25 lbs of alfalfa hay, but no grain or mineral except Redmond's Selenium 90 with added vitamins A, D, E."
-Jay Payne
"Redmond products have really been a blessing. I use Redmond #10 Fine Salt because we used to have lots of trouble with the toxicity and fevers that come during Fescue season. When we add 10 Fine into our ration, these problems never come. My animals' body condition scores are the best he has ever had."
-Kelly
"We have been using Redmond Salt and Condition for the past two years. We have found a noticeable difference in the health of our cattle. Our calves handle the weaning stresses much more readily without the sickness that used to plague us. In the winter the cows are more active and energetic since being supplemented with the Redmond salt and conditioner."
-Butch & Loreen Grandy

hello@redmondagriculture.com
(866) 735-7258