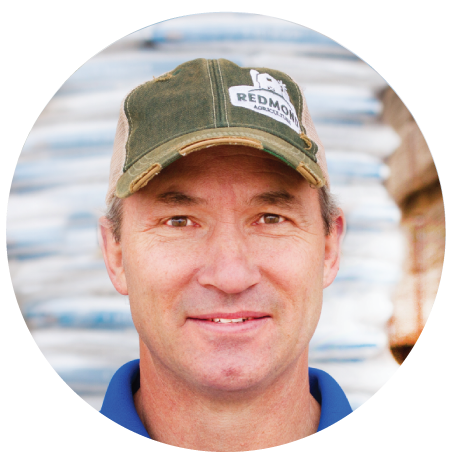 Aaron E.
Aaron grew up on a farm in Idaho where he helped raise cattle and 100 cows. His passion for agriculture led him to graduate from Utah State University with a Masters in Animal Science. After graduation, he spent several years managing beef cattle ranches (and one dairy) for an agriculture corporation. In 2006, Aaron began working for Redmond Agriculture. Nowadays, he interacts with the entire Redmond Agriculture team, from marketing to order fulfillment. He especially enjoys helping streamline our processes for our sales and distribution partners. In his spare time, Aaron likes to work around his barnyard, work out and spend time with his family.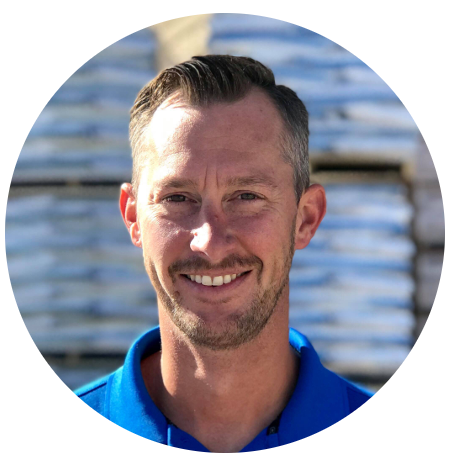 Scott R.
Scott grew up in Ogden Utah looking forward to his summers that he spent in Roosevelt, UT with his grandparents and great grandparents. Grandma and Grandpa owned a salvage company where Scott learned to turn wrenches and turn junk into money for the business. This is where Scott learned the value of hard work and dedication to family. His great grandparents had a working cattle ranch, farm and a small race horse operation. When Scott got time away from turning wrenches, he loved to follow around great grandpa feeding the cattle, driving the tractors and caring for the horses. Scott has been with Redmond since 2010 and works mostly with distributors all over the western states. In his down time, you will find Scott enjoying his time chasing kids from Dance competitions to basketball games and everything in between.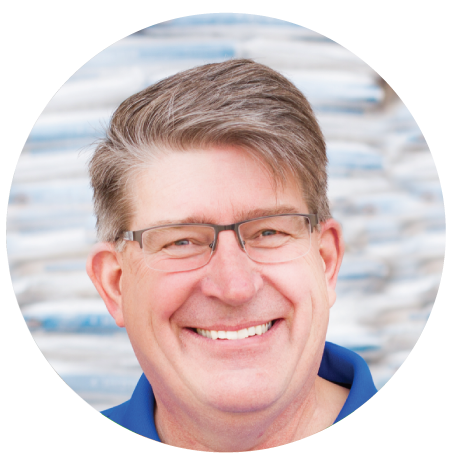 Wendell M.
Wendell's been involved with agriculture for 35 years, mostly with dairy and beef cattle genetics and nutrition. The last several years he has also become more involved with sheep, goats, hogs, poultry, bison, and fish nutrition. Wendell enjoys teaching how Redmond's salt and conditioner can make a difference in the health and productivity of the animals. You'll often find him at Redmond Producer meetings. During his free time, Wendell enjoys working in his yard and caring for his koi fish and spending time with his grandkids (all six of them).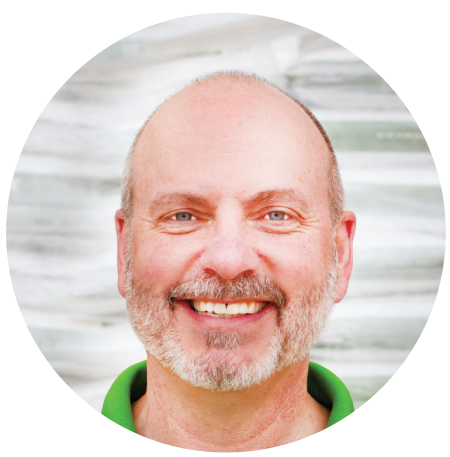 Tim W.
Armed with 13 years of experience in the Ag industry, Tim now educates distributors, dealers, and farmers about Redmond Products—especially the benefits for soil and crops. Tim also is involved with Redmond field tests and research. Tim grew up in a small town in Southwest Wisconsin. Tim gathers rocks and wood to create lamps, clocks, shelves and more. One of his favorite aspects of working with Redmond is the fact that he gets to meet the farmers that feed our Nation.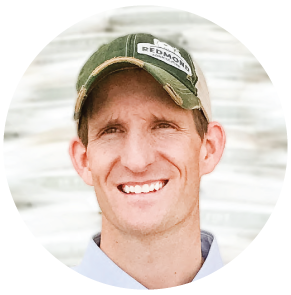 Josh W.
Josh grew up in Aurora, Utah and has worked in the agriculture industry for 25 years. At Redmond, he helps with customer service, order fulfillment, and logistics. His favorite part of the day is when he gets to talk to customers, learn about their operations, and hear the benefits they see from using the Redmond products. Between training horses and braiding rawhide, Josh also has a sweet tooth; on the right day you might find him with a pocketful of Swedish fish, gummies, and skittles.
joshua@redmondminerals.com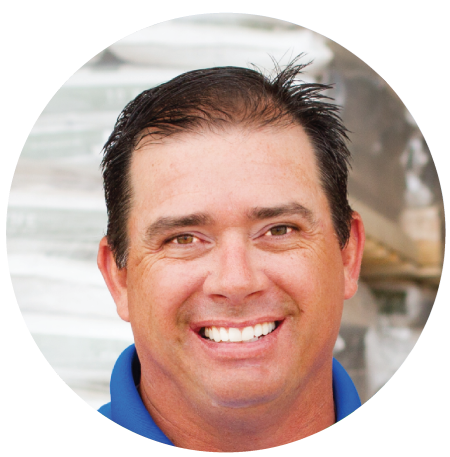 Rusty B.
Rusty grew up on a farm and started driving tractors on his grandpa's knee when he was old enough to see over the steering wheel. He still remembers his grandpa poking him in the ribs when he'd steer too far to the left or right. Rusty's been at Redmond for 18 years and loves that he still has a connection to the land—through the products Redmond sells and the good people that use them. Nowadays, when summer comes around, you'll find Rusty flyfishing or trying to become a golfer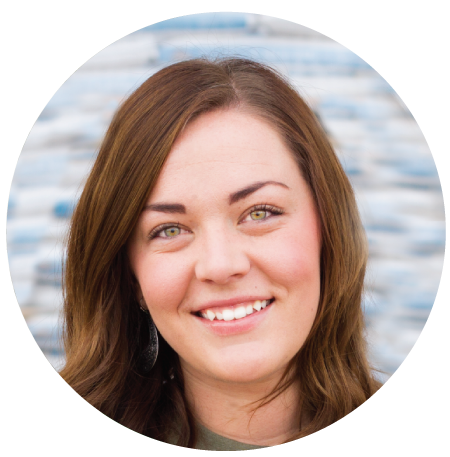 Whitney W.
Whitney joined the team in 2014 and she's our office renaissance woman. On any given day you might find her invoicing for truckloads, finalizing state-feed registrations or adding the finishing touches to our dealer conferences. If you contact our customer service office, it's likely you'll get the chance to chat with her as she helps to direct your call. On weekends Whitney likes to soak up the sun by camping, grilling and spending time with her family.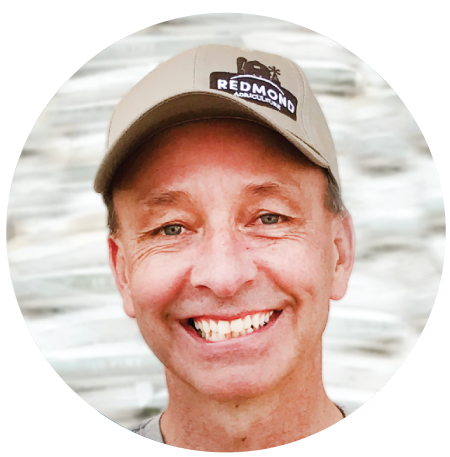 Tom B.
Tom is one of the newest members of the Agricultural Team at Redmond. He grew up helping on his family's small cow/calf operation and have always enjoyed the lifestyle that agriculture provides. Some of his responsibilities at Redmond include inside sales, order fulfillment, and customer service. Tom likes to spend time working with his fruit trees and gardening his three acres of land. He also enjoys getting together with his family to gather cattle off their summer and winter ranges.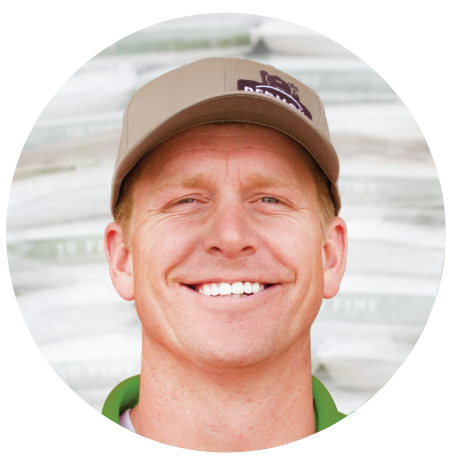 Jed J.
Jed was born on a ranch in Aurora, Utah and grew up riding horses and farming. As a kid, he remembers hauling Redmond Salt in a pack up a mountain to give it to his family's cows. Jed helps Redmond's Canadian distributors and also plays an active role on Redmond Agriculture's promotions team. Jed has a knack for losing teeth. In fact, he's lost his front teeth twice (once during a basketball game and a second time while branding calves).