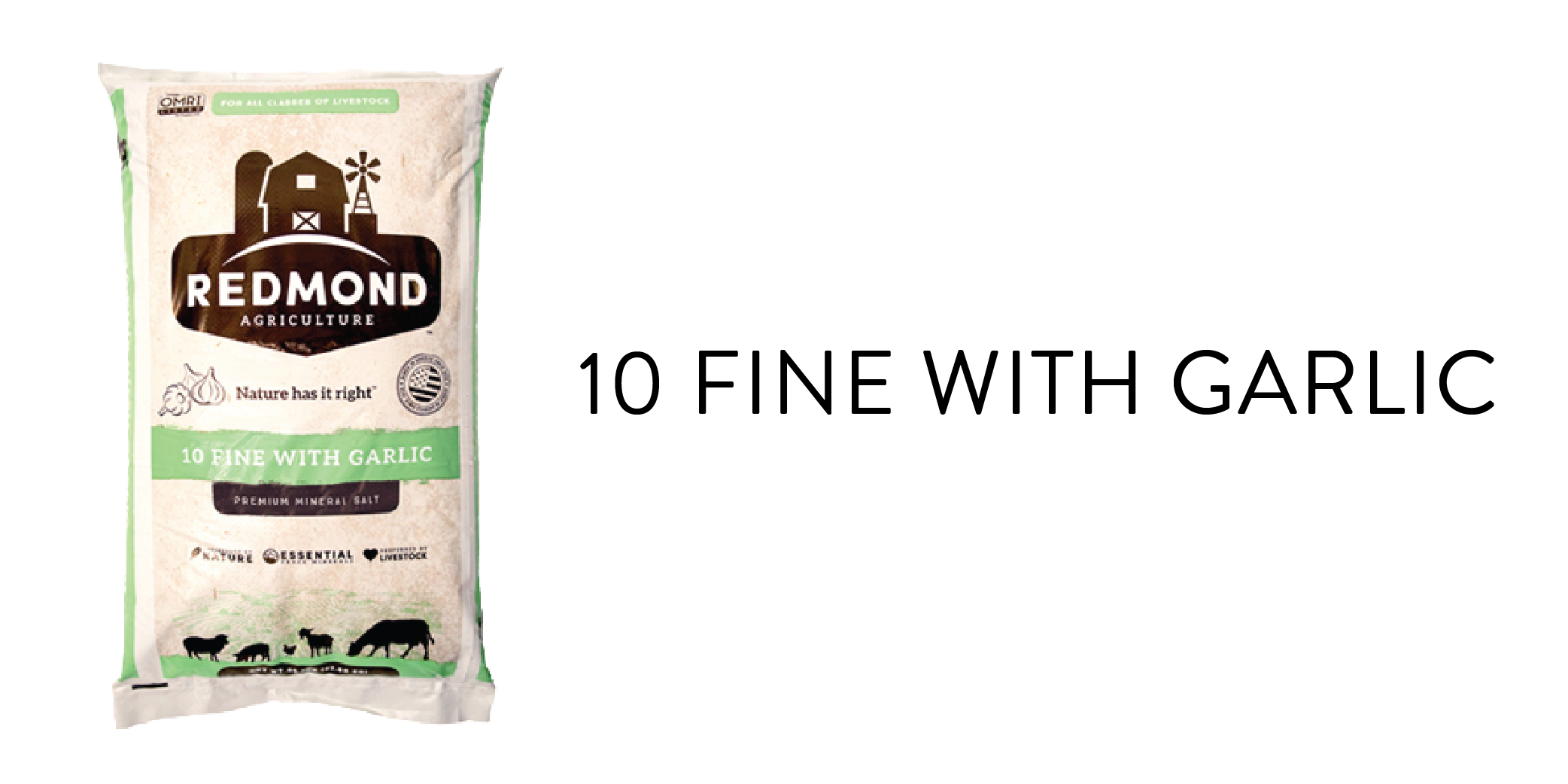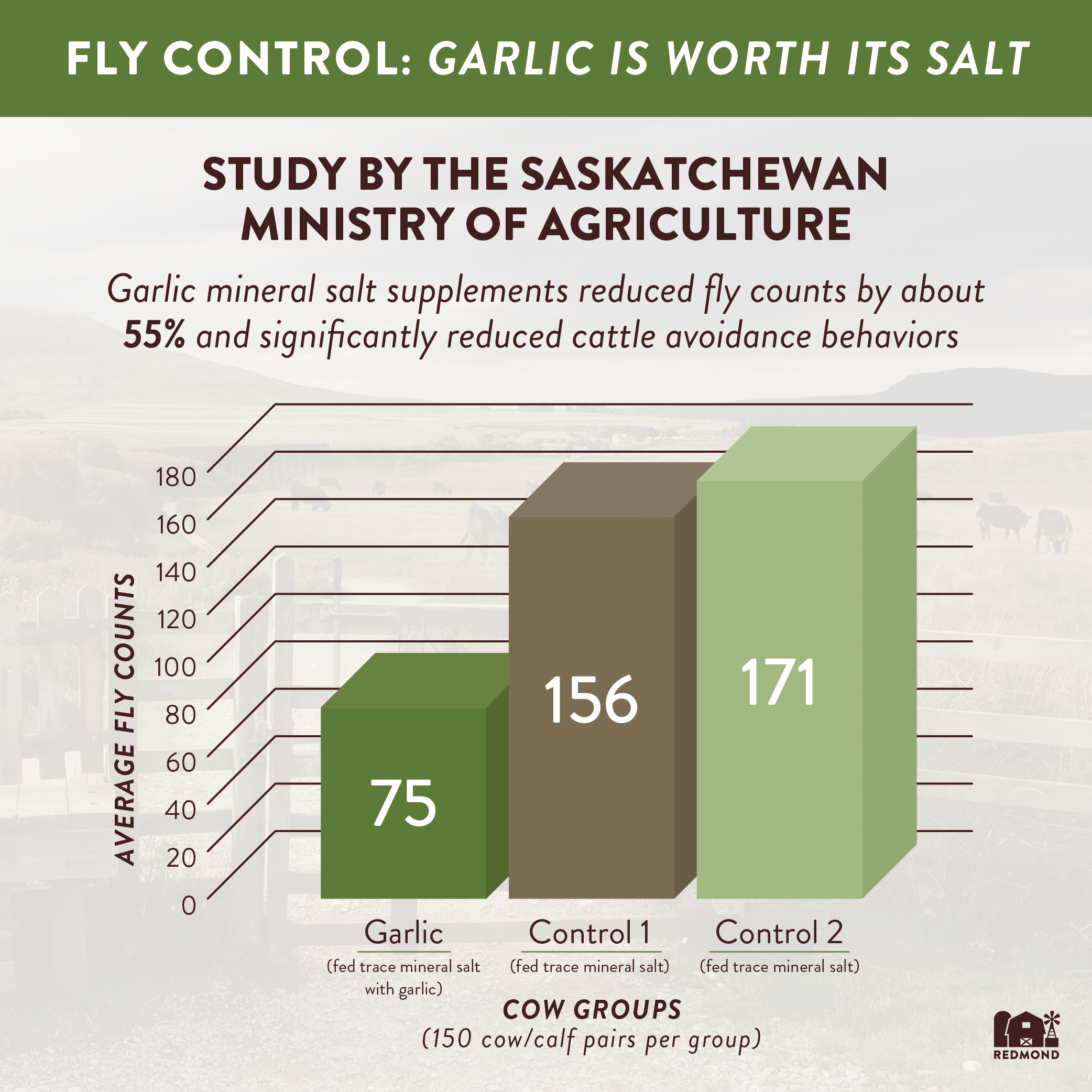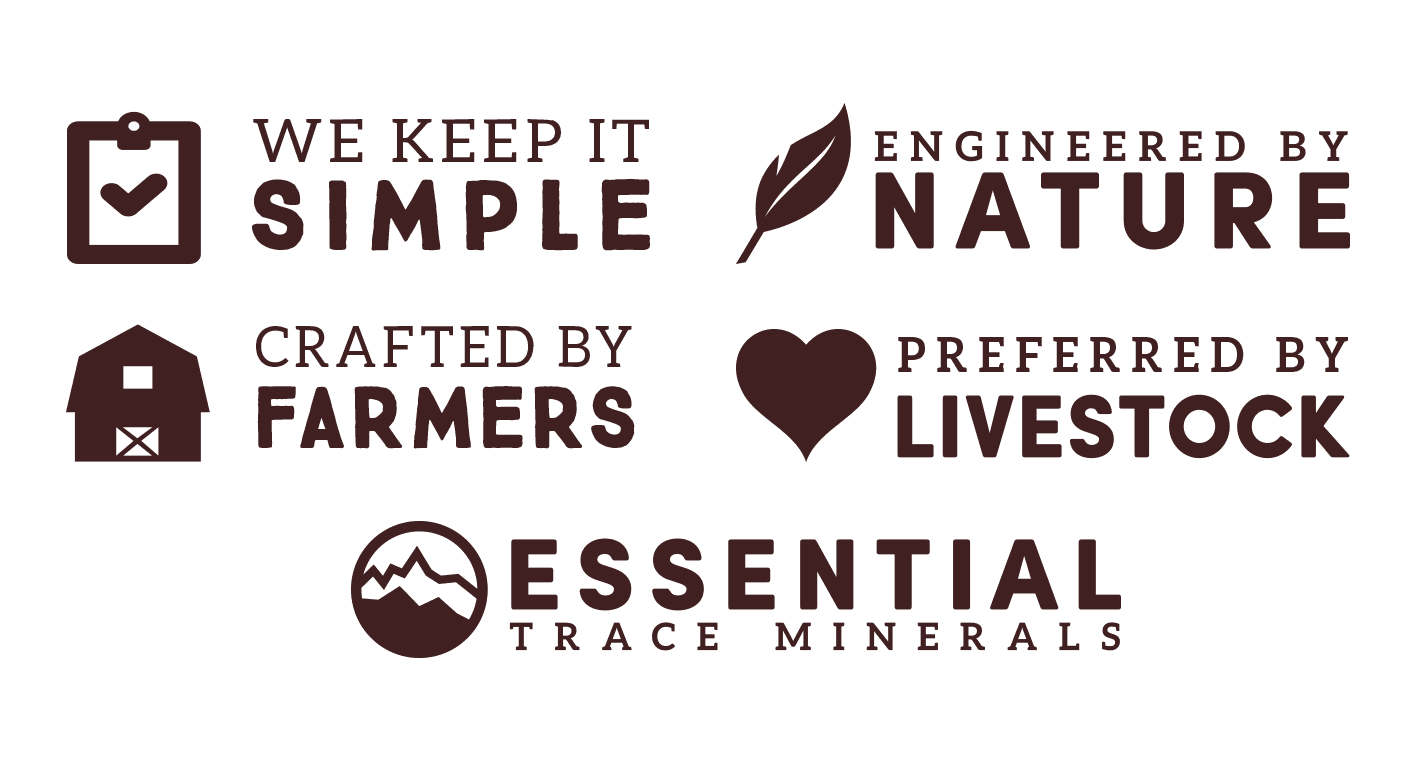 A Little About Redmond
We understand that when your animals feel good, you feel good. That is why our products are always natural and effective, so you can get back to what you love about your animals without having to worry about their health.
PEST PREVENTION AND MINERALS ALL IN ONE
Simplify your operation by offering your herd their minerals and pest repellent at the same time! 10 Fine with Garlic naturally repels flies and other biting pests while providing your animals with the delicious sea minerals they love.
NATURAL AND EFFECTIVE
As time goes by, ranchers, consumers, and animals have all been enjoying a shift towards more natural practices. 10 Fine with Garlic is a delicious natural alternative to other pest repellants that really works! While giving your cattle something delicious, you are actually making them less delicious for the pests.
WON'T LOSE EFFICACY
Cattle don't develop a resistance to garlic, like they do with other chemical pest treatments that have to be rotated in order to keep working. So you can ditch your repellant charts with lists of active ingredients and calendars, and get back to what you really love about raising animals.
DOES NOT TAINT MILK FLAVOR
As garlic is metabolized through the skin, it will not affect the flavor of meat or milk. If offers all the benefits of garlic without adverse side effects.
PROVEN BY EXPERTS
The Saskatchewan Department of Agriculture conducted an extensive field test on the effectiveness of garlic mineral salt for fly control. 3 herds, consisting of 150 cow/calf pairs each, were each given mineral salt, with 1 herd being fed garlic mineral salt.
The garlic mineral salt group's fly count was about 55% lower than the control groups. They also noticed a lot less fly avoidance behaviors in the garlic group, whose animals were able to happily enjoy a lot more time grazing and resting.