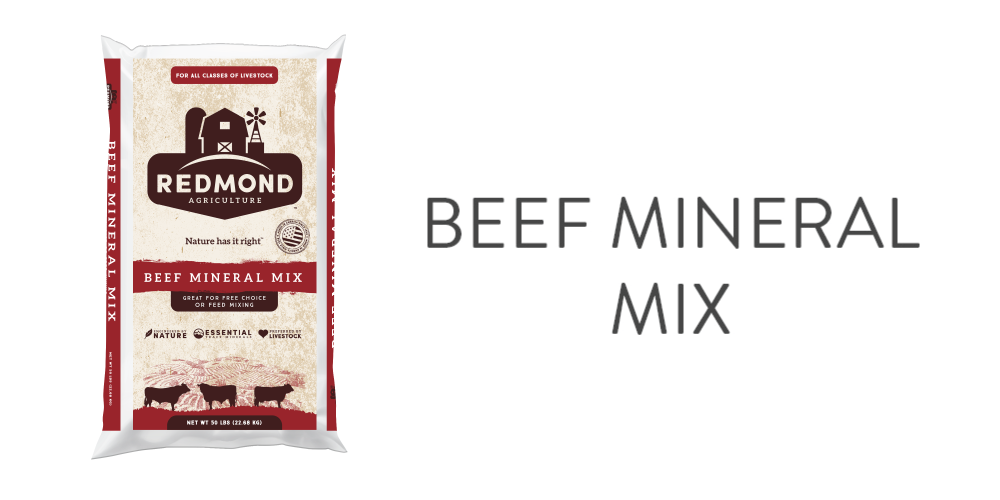 Beef Mineral Mix
Fortified with added phosphorus, calcium, selenium (60ppm), magnesium, cobalt, copper, iodine, zinc and vitamins A, D, & E.
Trace Minerals
Redmond Beef Mineral Mix is nature's perfect balance to nourish your livestock. Redmond's sea salt comes from an ancient deposit.
Low Daily Costs
Reduce your costs on custom mineral mixes.
No Chemical Processing
All of our products are unrefined. Beef mineral mix is free of fillers and dyes. Whether your approach is organic or conventional, Redmond Beef Mineral Mix can help you get back to what you love about raising animals.